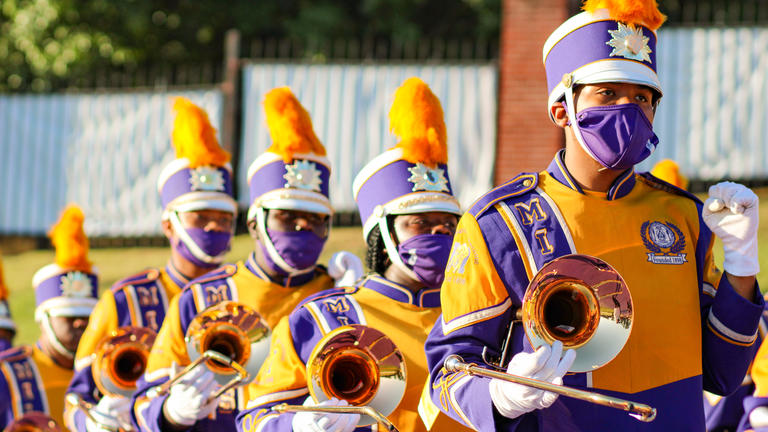 Miles Bound Day
Hosted by the Office of Enrollment Management
Miles Bound Day
Dear Future Milean,
The school year is coming to a close and as a Senior, it's time to prepare for your College Freshman year at the Home of Southern Beauty, Miles College!
The Office of Enrollment Management has planned Miles Bound days for you and your parent/guardian to come to campus and get your business in order. During your time at Miles Bound, you will have the opportunity to:
Pay your non-refundable enrollment fee

$300 for Students Living on Campus/$150 for Commuter Students

Have a one on one meeting with your Academic Advisor about your Course Schedule
Finalize your college finances with your Financial Aid Advisor
Select your major
Submit your immunization forms to Health Services
Meet our TRIO team
Receive your Student ID Number, Campus ID, and your campus email account
Miles Bound will be a time where we answer all of your questions, and parents/guardians are encouraged to attend with you. Spots are limited in each session to allow time for the one-on-one sessions, the link to register is available under your "To Do"  List in MyExperience.
Visit your MyExperience Student Portal and register for your Miles Bound Day today!
Miles Bound Dates:
| | |
| --- | --- |
| New Students | Transfers |
| 9:00am-3pm: 05/19/2023 | 5:30pm-8:30pm 05/19/2023 |
| 9:00am-3pm: 05/26/2023 | 5:30pm-8:30pm 06/02/2023 |
|   | 5:30pm-8:30pm 07/07/2023 |
| 9:00am-3pm: 06/08/2023 | 5:30pm-8:30pm 08/03/2023 |
|   | 5:30pm-8:30pm 08/08/2023 |
| 9:00am-3pm: 07/08/2023 |   |
| 9:00am-3pm: 07/21/2023 |   |
|   |   |
If you have any questions, contact us at admissions@miles.edu or contact your Admission Recruiter at
205-929-1156 or admissions@miles.edu.