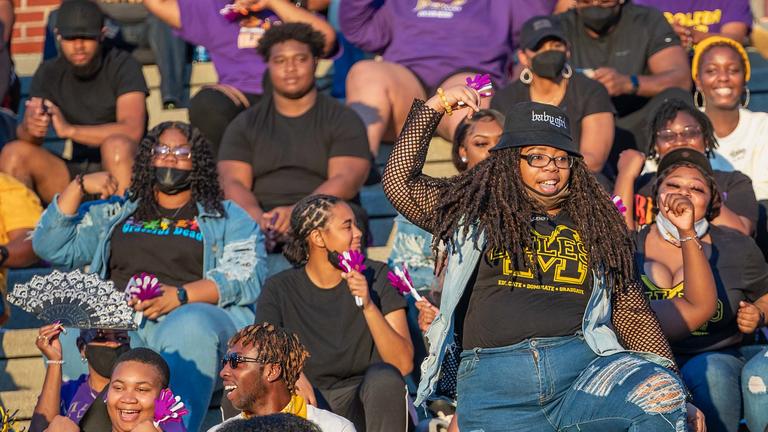 A Place to Belong
Coming to Miles is like coming home. We're a tight community where everyone feels comfortable being exactly who they are. We watch out for one another. We're family.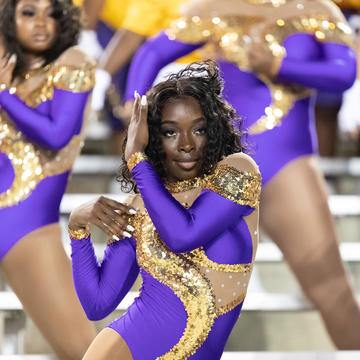 An HBCU Like No Other
Miles has it all: the Purple Marching Machine. Cheerleading. The Divine Nine. Tailgating. And HBCU pride like you've never seen before.
Life at Miles
Getting Involved
Living on Campus
Division II Athletics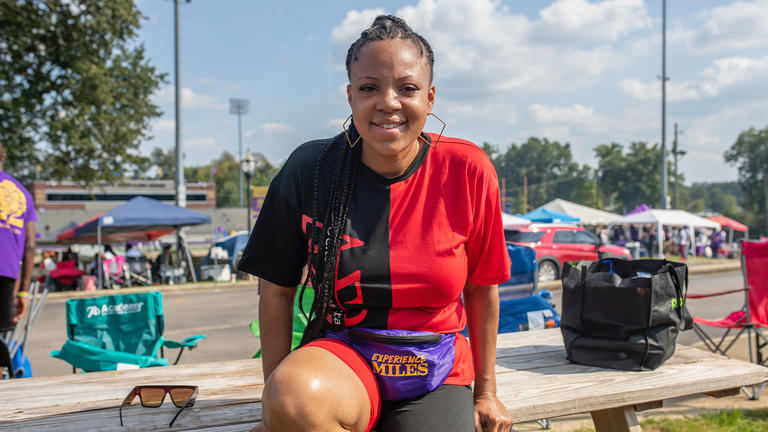 Getting Involved
Yoga on the yard. Pep rallies on the track. Karaoke nights. And There are dozens of ways to make friends while you develop skills for life, from student government to joining a club. You might even discover the leader inside of you.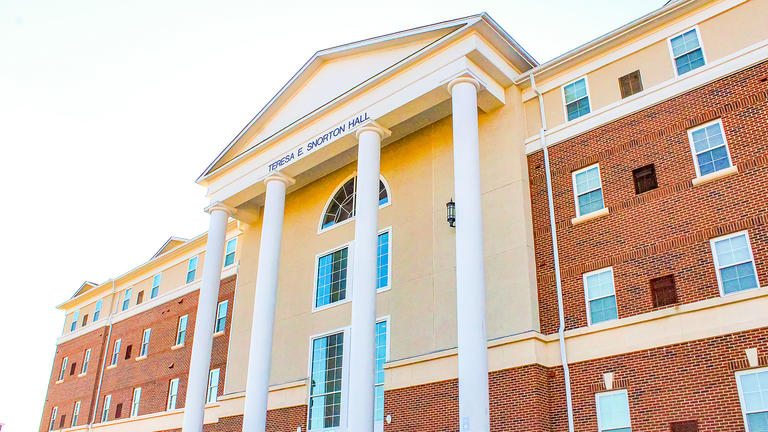 Living on Campus
Our residence halls are homes away from home. They're also hubs for exploring your passion. That's because each hall is a living-learning community where you'll share space, time and ideas with people who share your interests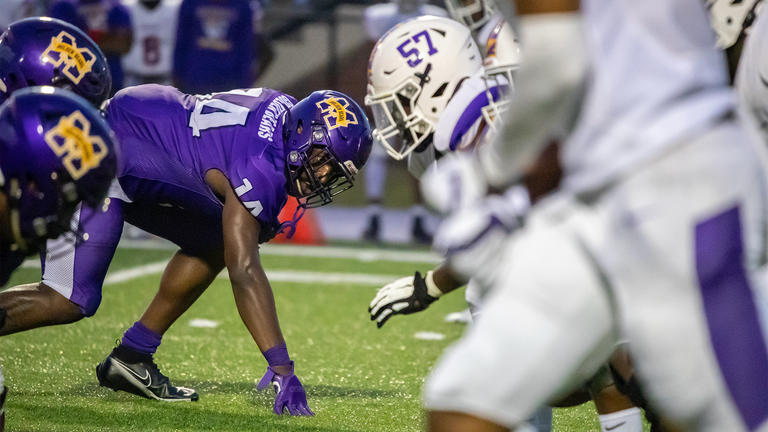 Division II Athletics
Miles College is a member of the Southern Intercollegiate Athletic Conference and NCAA Division II. We're the Golden Bears — winners on the field and in the classroom. Try out for any of our 10 sports.
Our Community
Representing
Miles's Golden Word Movement and slam captain spread the word at the Welcome Week student organizations fair.
Yoga on the Yard
With goats! Goat yoga is more than an Insta moment. It's therapeutic (yes, they nuzzle you), challenging (try not to laugh!) and fun.
Purple and Gold
The Purple Marching Machine is Miles's secret weapon. Fierce, loud and agile, the band has performed at the Macy's Thanksgiving Day Parade and at countless exhibition games. Go, Bears!
Spring Arts Festival
Videographers, actors, dancers, painters, poets, sculptors and all you creative types, listen up: Miles College's annual arts festival is your opportunity to show your talent to the whole school and be celebrated.
Res Fest
Get ready for friendly competition between residence halls! Tug of war, games, and other contests pit living-learning communities against one another during this annual event.
Our Community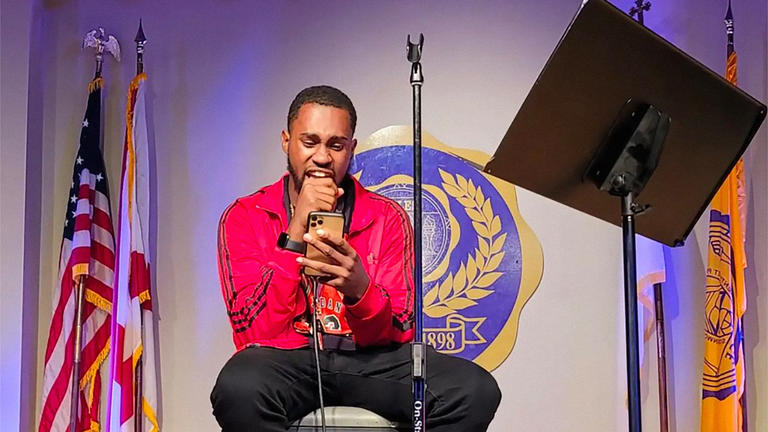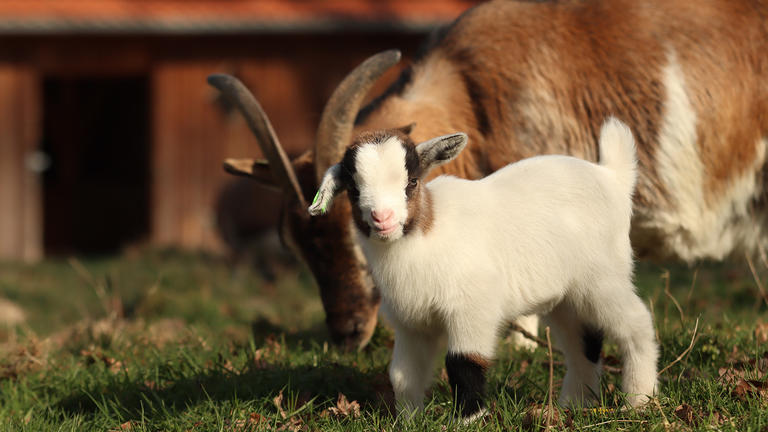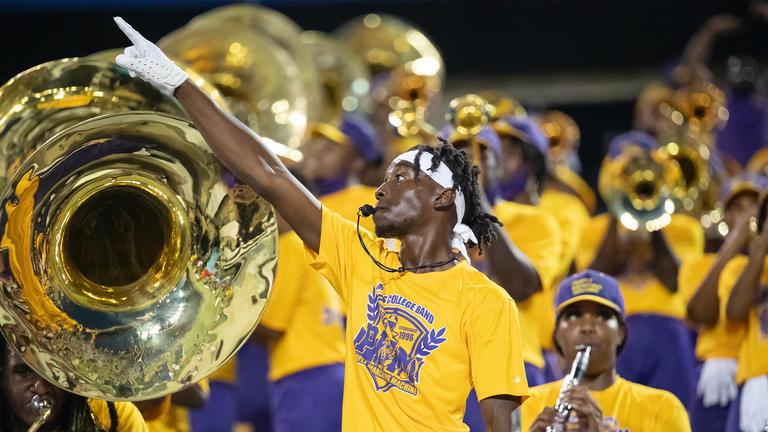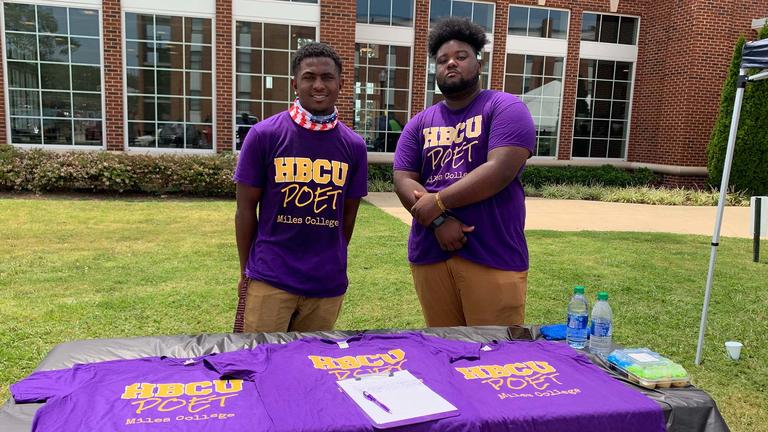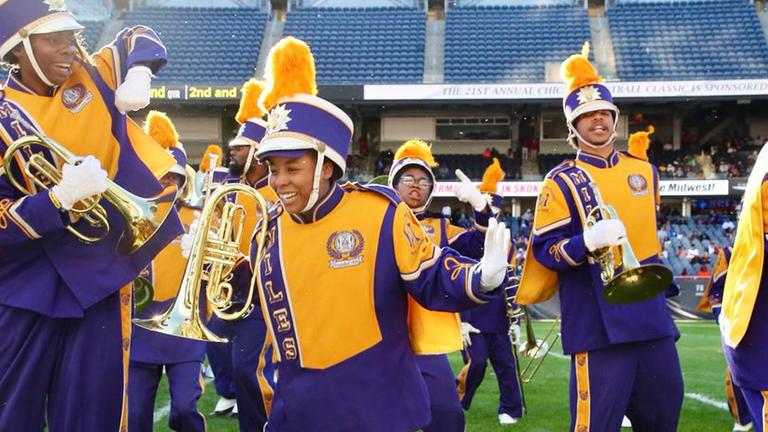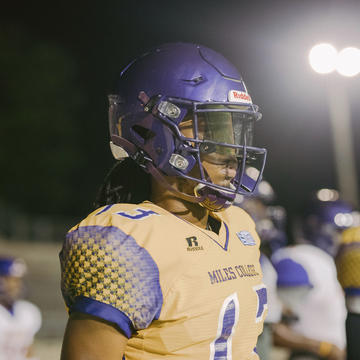 The Golden Bears
Football, basketball, track and field, golf and more. Led to victory by coach Reginald Ruffin, the Golden Bears are the pride of Miles. Come cheer them on