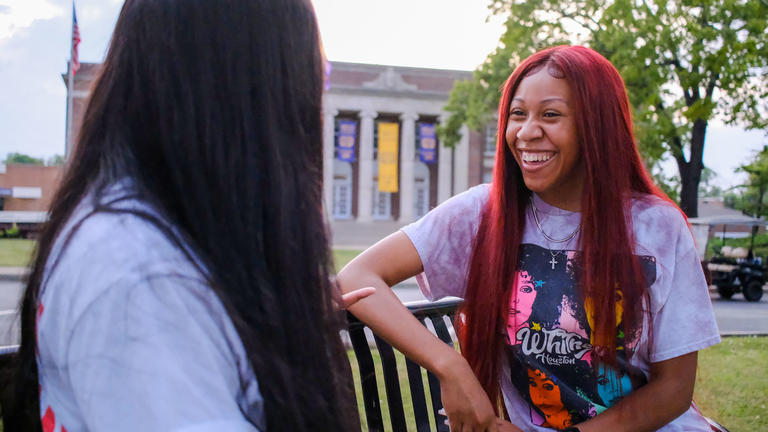 Office of Student Affairs
Student Affairs consist of various non-academic departments and professionals who share a common purpose; to provide students first-rate services and programs that will enhance their academic experience at Miles College.
Standards
As a team, the Office of Student Affairs works to in still excellence, pride, and self-love into all students we serve. The programs within Student Affairs are designed to help prepare students to become productive citizens in a global society and successfully transition from the College to global ambassadors for America and the Global Community.
The goals of the Office of Student Affairs are threefold:
To protect the security, confidentiality, and integrity of student records in an educational environment that supports the intellectual, cultural, physical, social and moral development of all the students.
To foster involvement in the learning community by offering co-curricular support services and activities that encourage a holistic approach to the development of the students.
To further the assurance that students know their rights and responsibilities as they matriculate in an environment that is safe, secure, and healthy.
The Office of Student Affairs consists of the areas of Student Activities, Student Government Association, Residence Life, Career Services, Greek Life, and Student Code of Conduct and Discipline. The team maintains an open-door policy for all students, faculty, and staff to ensure that the goals and missions of the College are fulfilled and practiced with a high degree of excellence in everything we do.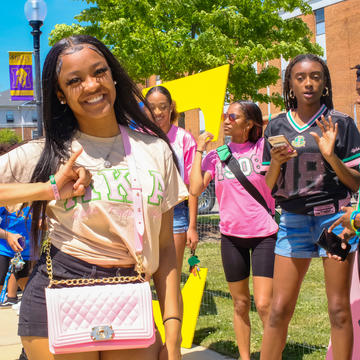 Miles College Homecoming 2023
Miles College Homecoming is one of Alabama's and HBCU's premiere Homecomings in the South. Alumni, Family and Friends come from all over the world to celebrate Miles College during Homecoming. We can not wait to see you this Year. Go Bears! 
Student Activities
Campus Organizations & Clubs
Student Leadership
NPHC Organizations
Campus Fraternal Council
Religious Organizations
The purpose of Student Activities is to enhance the overall educational experience of the Miles College student while promoting cooperation, good citizenship, and opportunities that help cultivate leadership skills. This is in keeping with the guidelines set forth by the Council for the Advancement of Standards in Higher Education.
Residential Life
Bass Hall
Murchison Hall
Pitts Hall
Stewart-Reddick Hall
Teresa E. Snorton Hall
Residence Life is committed through combined efforts of professional and student staff to help shape a residential environment that supports and stimulates students' academic, personal, and interpersonal learning and development. Res Life is committed to helping students integrate their learning inside the classroom with their rich experience in the residence halls. In residential life, we strive to support the development of true communities inside the residence halls that develop communities of faith and learning that are respectful, supportive, purposeful, and intentionally structured.
Information for Students
Intercollegiate Athletics
College Choir
College Bands (Marching, Concert, Pep, and Jazz)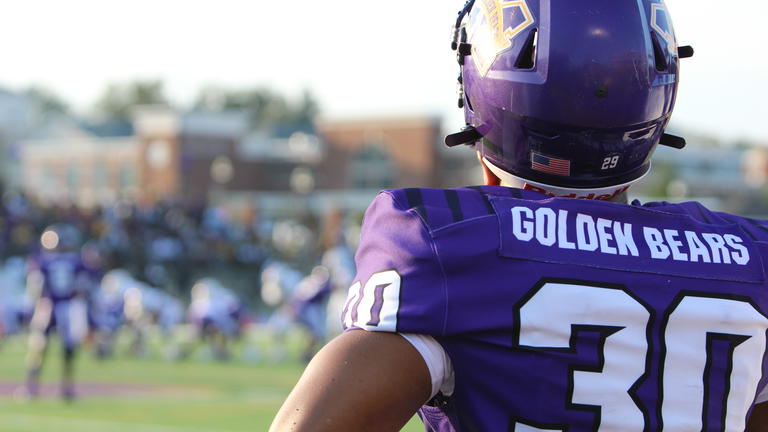 Intercollegiate Athletics
The Miles College Athletic Program is a member of the Southern Intercollegiate Athletic Conference (SIAC) and the National Collegiate Athletic Association (NCAA), Division II. Participation in any of the intercollegiate sports is based upon eligibility guidelines established by these Associations. Miles offers the following intercollegiate sports: football, basketball (men and women), volleyball (women), cross country (men and women), track and field (women) baseball (men), softball (women), and golf (men).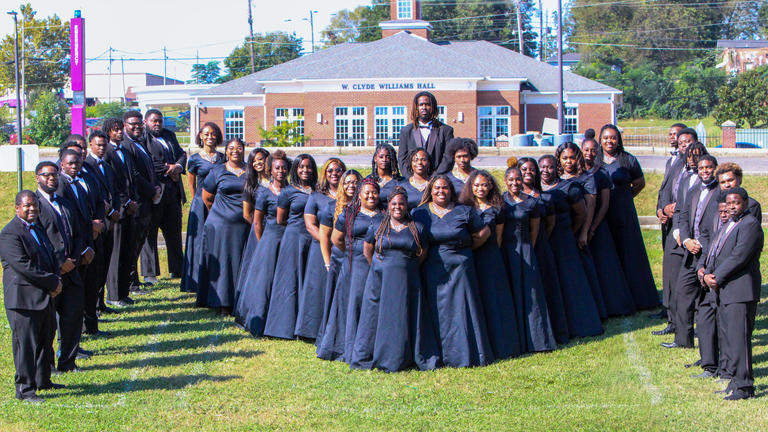 College Choir
Membership is open to any student who can meet the audition requirements. The Choir performs at the campus convocations and assemblies and presents a Christmas and Spring Concert. Continued Choir membership is contingent upon the maintenance of a 2.0 cumulative grade point average.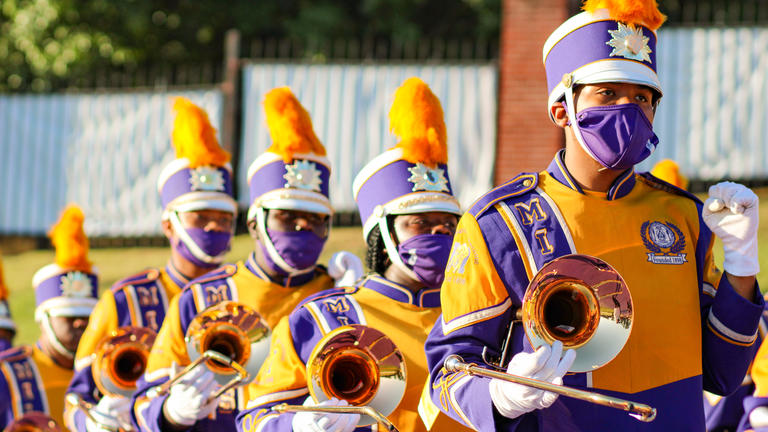 College Bands (Marching, Concert, Pep, and Jazz)
Memberships into these activities are open to all students enrolled at Miles College who express the desire and the musical ability to perform with the band. The Marching Band supports the football program and provides entertainment during halftime. This Band also performs at parades and other events. The Pep Band supports the basketball program and provides entertainment during half-time. The Concert Band performs during benefit dates, community service activities, and formal College events. The Jazz Band performs during benefit dates, community service activities and, and at the College's Spring Arts Festival. All band members are required to audition for individual parts and seating. Continued band membership is contingent upon the maintenance of a 2.0 cumulative grade point average.
Health and Wellness Center
Student Health
Health & Wellness Center
COVID-19 Vaccination Cards Form
The mission of Career Services is to equip students with tools for effective decision making, goal setting, and personal development. The benchmark of any college or university lies in the success of its graduates. To bolster the odds of success, Career Services promotes internships and encourages job placement. Going to college is a critical step, but showing the students how to greatly enhance their classroom learning by gaining real-world experience through internships is one of the goals of Career Services.
Miles College has an active fraternal system: a Multi-cultural/Black Greek Council and the National Pan-Hellenic Council. Fraternities and Sororities provide assistance to the Office of Student Affairs in implementing projects and programs to engage the campus community in extracurricular activities. Students who are members of fraternities and sororities establish friendships that last a lifetime. They also learn how to interact with people from diverse backgrounds in many different settings (business and social).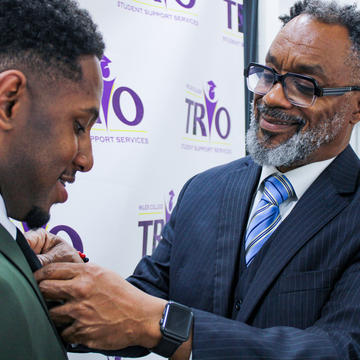 TRIO (Student Support Services)
TRIO Student Support Services is a comprehensive academic support program designed to increase the retention and graduation rates for eligible participants. TRIO SSS helps students develop the academic mindset and motivation necessary to be successful not only here at Miles College, but also in their future professional endeavors.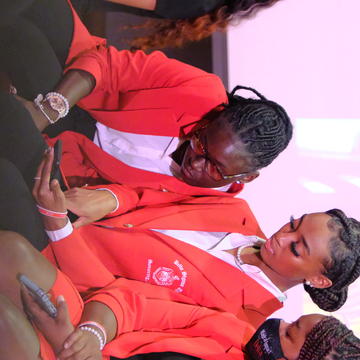 Campus Safety Matters
Image

Campus Safety Matters
April 2022
May 2022
June 2022
July 2022
August 2022
September 2022
October 2022
Image

Miles College Department of Public Safety, and Clery Annual Campus Security & Fire Safety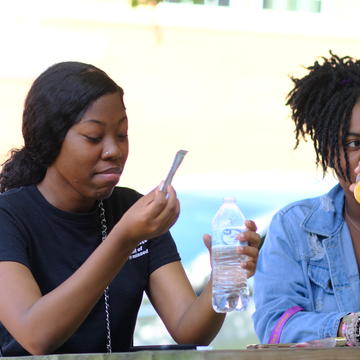 Drug and Alcohol Abuse Prevention Program and Policy Statement (DAAPP)
Miles College is dedicated to providing a drug and alcohol-free workplace and learning environment for its students and employees. Miles College prohibits the illegal possession, use, manufacture, or distribution of unauthorized drugs and alcohol in the workplace, on campus, or at any Miles College activity. Miles College, including its colleges and centers, is committed to providing a safe and responsive environment for all students and employees.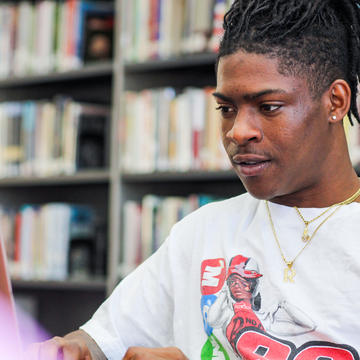 Student Handbook
This Handbook offers the Miles College community information about a number of resources, services, policies, and procedures. Among other things, the Handbook includes a link to the Code of Student Conduct, which outlines the institutions expectations regarding student behavior.
It is the responsibility of each student to become and stay familiar with the Code of Student Conduct, which references other University rules and policies applicable to students.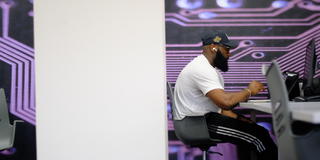 Student Complaint
Miles College is committed to the continuous improvement of support services for its students. There is a clear, fair, reliable and internal process for managing student complaints.