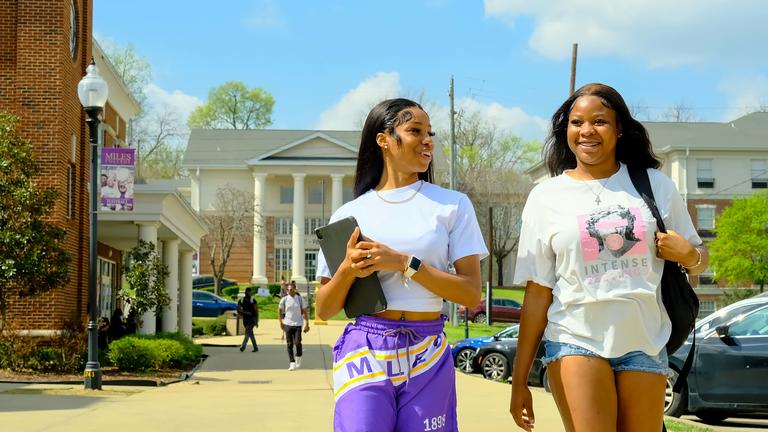 Admissions
Applying for college can be intimidating. We've got your back. We welcome anyone who's willing to put in the work, and we'll help you every step of the way. We can't wait to see you at Miles!
Your Future Starts Here
Applying to Miles
Paying for College
Navigating the FAFSA
For Admitted Students
Request for Info
Attention Future Miles College Students
Here is a message from SGA President-Elect Caleb Moore!
Congratulations, Admitted Students!
Welcome to the Miles family. Here's what's next.
Take a Look Around
Meet some Mileans and get a feel for the Miles campus in our video tour. Then come visit in person and see what life at Miles is all about.
Image