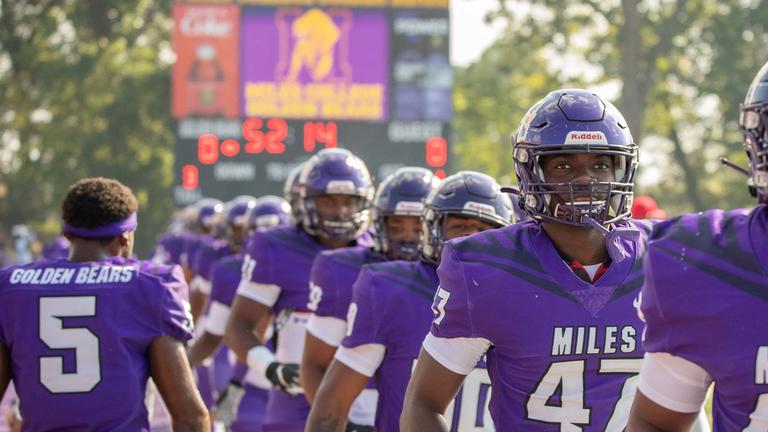 Our HBCU Culture
What's HBCU life? People say it the's freedom to be yourself. It's like a big family reunion. It's pride. At Miles, it's all of that and more.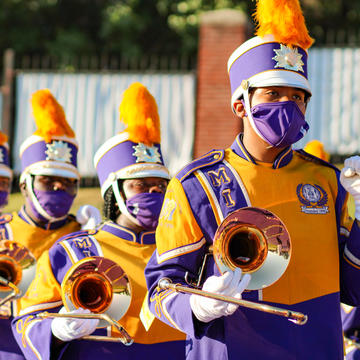 The Purple Marching Machine
Our incredible band has been thrilling audiences with their high energy performances for decades. They've played in the Macy's Thanksgiving Day Parade and once performed at a campaign rally for President Bill Clinton. Watch them dominate
"We'll fight for our HBCU community

with tooth and nail. This is my family that I'm fighting for. It means everything."
We Are the Purple and Gold
Homecoming
Miss and Mister Miles
The Miles Marching Band
The Miles College Choir
The Miles Cheerleading Team
The SGA President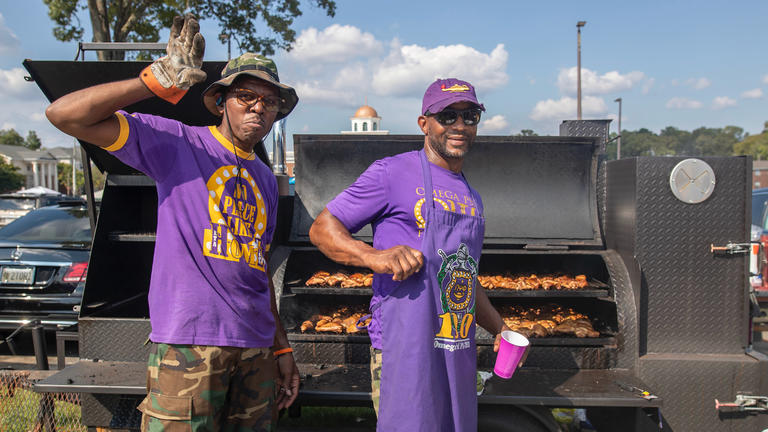 Homecoming
Our Homecoming is a celebration of our community and all that it stands for: pride, joy, family, achievement. From the Homecoming Parade and battle of the bands, to tailgating with swarms of students and alumni, it's epic.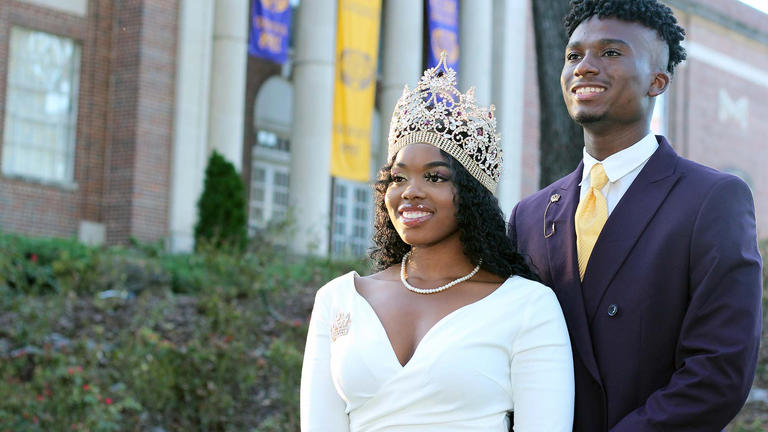 Miss and Mister Miles
Elected annually and crowned in a ceremonious event during Homecoming, Miss and Mister Miles College are part of the Royal Court. Proud of their school and ready to serve, they are Miles.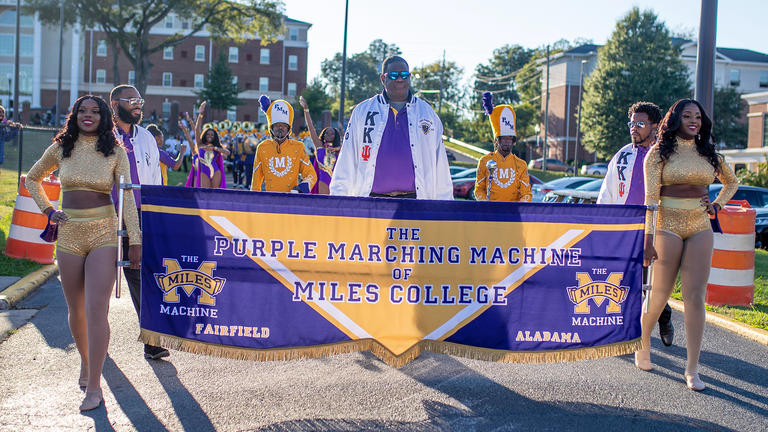 The Miles Marching Band
Under the direction of Willie Snipes, Jr., the Purple Marching Machine's more than 200 members help provide the spirit and sizzle that makes Miles so dynamic. They perform as an exhibition band at festivals as well as during half time.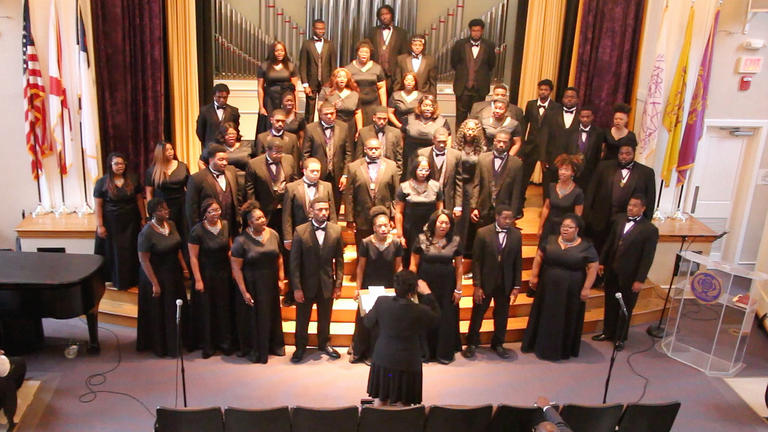 The Miles College Choir
The Golden Voices perform across the nation, as well as at Miles. When you hear them, you'll see why they were selected as the featured choir for the 50th Anniversary of the Civil Rights Movement Celebration in Birmingham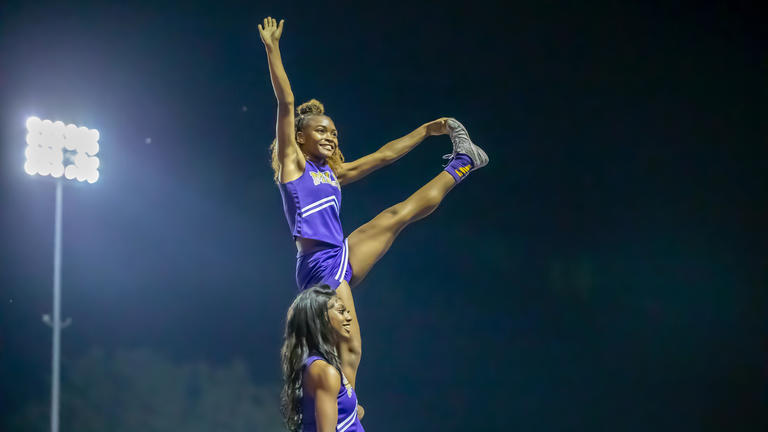 The Miles Cheerleading Team
Wherever the Golden Bears go, you'll see the Miles College Cheerleading Team amping up the energy with their amazing dance routines and stunts. The Miles cheerleaders are one of America's elite HBCU teams.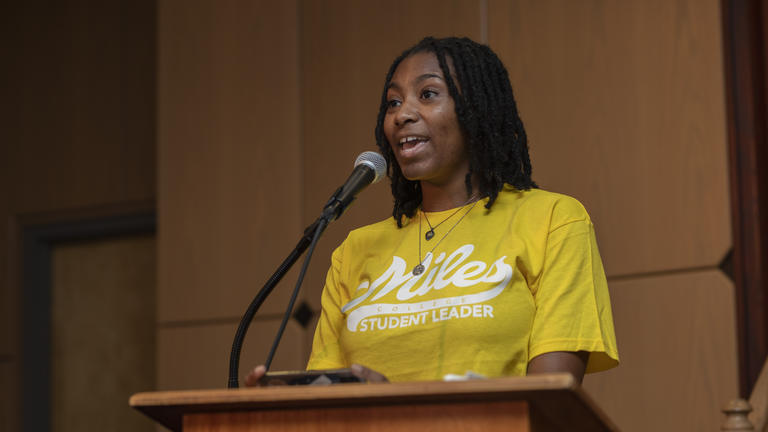 The SGA President
Christen Lawrence is the daughter of Lamar and Monique Lawrence.  She was born and raised in Savannah, Georgia until moving to Alabama, where she finished high school.  She is a junior majoring in Biology Pre-Med and currently holds a 3.7 GPA. 
HBCU Life: What makes Miles College?
Members of the cheerleading team are back on the yard after another game. Looks like victory!
The Homecoming Parade powers its way through the streets of Fairfield, Alabama.